Smoking a cigarette is easy, all you have to do is open the carton and light it up.
Smoking a joint is a completely different ball game, some might even say that it is an art form in itself.
When you are rolling a joint you get to enjoy the entire process from preparing your bud to filling and rolling your paper.

Most aficionados of weed take great pride in crafting the perfect joint, and although we don't always manage it every time, the process is enjoyable all the same.
There's no better way to enjoy the process of rolling than with the proper tools.
Forget rolling on your buddy's coffee table or an old hardback book, investing in a rolling tray can elevate your rolling game forever.
In this article, we will look at the best rolling trays for joints, including a handy buyer's guide to help you make the best choice.
Best Rolling Trays For Cannabis
Over the years, the market for rolling trays designed for weed smokers has exploded.
There are so many different trays that you can purchase. From basic trays with pop culture images to multipurpose trays with stash boxes.
Below is a selection of the best rolling trays for cannabis on the market.


[amazon fields="B0BJQS8WVF" value="thumb"]
[amazon fields="B088DHD9M5″ value="thumb"]
[amazon fields="B06XS9L2P4″ value="thumb"]
[amazon fields="B0BJQS8WVF" value="thumb" image_size="large"]
This rolling tray with box and stash box from Viking Factory is the only thing you need to buy to meet all of your rolling needs.
Not only is the rolling tray made of hardwood with a sleek and stylish design, but it also comes with a significant amount of accessories.

Beneath the rolling tray lid, you will find a single compartment smell proof storage box.
This is a great place to keep your weed and all your other smoking paraphernalia.
Within the main storage compartment, there is a range of accessories to help enhance your rolling experience.

The Viking Factory rolling tray and storage box also comes with two convenient little stash boxes.
These boxes are great for storing your bud and even tobacco if you use it when rolling (see also "Best Rolling Tobacco").
There is also a small cleaning brush to help keep your rolling tray clean and free from fallout (see also "How To Clean A One Hitter").
Finally, the box comes with a tension band that can help secure the lid during transport or act as a carrying handle.

This rolling tray and storage box come in three different colors and is small enough that it can be discreetly stored away in a drawer or cupboard.
Pros
Discreet appearance
Storage box keeps all your rolling paraphernalia together
Different colors to suit different styles
Cons
Stash boxes aren't also smell proof
[amazon fields="B088DHD9M5″ value="thumb" image_size="large"]
This Scooby Doo rolling tray from Smoke Arsenal is a simple but classic rolling tray.
This sort of tray is perfect for smokers who don't have a lot of room to keep their smoking apparatus and therefore, have nowhere to keep a larger box.

These types of rolling trays are super easy to come by and the majority of them feature some sort of pop culture image with a cannabis twist or other beautiful and interesting imagery.
While the design of the tray itself is very simple, sometimes that is all you need.
If you already have storage for your bud, papers, and lighters (see also "How To Make A Lighter"), a basic tray like this can make all the difference .

The tray is made from aluminum metal which makes it super durable, despite its thin design.
This material also ensures that the tray is light and therefore, remains super portable for ease of use.
The dimensions of this rolling tray are 7" x 5" which isn't too small but it isn't large either. If you are a messy roller (see also "How To Use A Joint Roller"), this might not be big enough for you.

The rounded corners of this rolling tray help to avoid any of your bud being lost to joins and crevices.
It also means that the tray is much easier to clean when the time comes to reorganize your rolling set up.
Pros
Simple design
Super portable
Easy to clean and store
Cons
Smaller size than other rolling trays
[amazon fields="B06XS9L2P4″ value="thumb" image_size="large"]
This rolling tray from RAW is similar to the one mentioned above.
However, it does come with some extra accessories that can elevate your rolling experience to the next level.
This is another simple aluminum rolling tray with the iconic RAW branding design.
The tray itself is available in a small size and a large size depending on your needs.

The corners of this rolling tray are curved to ensure that you don't lose any bud in sharp, difficult to reach corners.
There are also a few accessories that come with this tray to boost your rolling game.

Whether you opt for the larger or smaller tray, with this bundle you will receive two packs of RAW 1 ¼ rolling papers, two packs of RAW original tips, a durable RAW 79mm rolling machine, and an American rolling club tube to easily transport your joint.
This bundle makes a great package for the newbie smoker as it has everything you need to create beautiful joints on a clean and sanitary surface.
Pros
Iconic RAW branding
Available in two sizes
The bundle contains all the rolling essentials to get you started
Cons
Large tray only comes with a standard roller, not king size
[amazon fields="B094N1CBFZ" value="thumb" image_size="large"]
If you like the idea of having a storage box with your rolling tray but don't realistically have the space to keep anything bigger than a standard, metal rolling tray, this LOSTABA product is exactly what you need.

The dimensions of this rolling tray are almost exactly the same as the two aluminum rolling trays that we have mentioned above.
However, this one comes with a magnetic lid to help keep all of your papers, tips, and lighters together when you are not using them (see also "Best Lighter For Weed").

One of the most standout things about this rolling tray is the design.
While the aesthetics might be the least important aspect of a rolling tray, the visuals of this product are beautiful and can easily blend into the rest of your home decor without drawing attention to its use or contents.

The tray is just deep enough to keep all of your smoking apparatus, with the exception of a grinder if you have a particularly tall one.
The magnets in the lid help to keep it secure and keep your smoking equipment hidden from view.
Because the lid is only secured with magnets and there is no silicone involved, this tray is not smell proof.

This tray is available in large and medium sizes, although LOSTABA recommends the larger size to more comfortably fit all of your papers, tips, lighters, and herb in the tray compartment.
The curved edges of the tray make it super easy to clean and the shallow depth makes transport and storage easier.
Pros
Compact design for easy storage and transportation
Magnetic lid keeps equipment hidden from view
More subtle design than other aluminum rolling trays
Cons
[amazon fields="B09V4T4VYK" value="thumb" image_size="large"]
If you are looking to make more of an investment in your rolling and smoking game, this is the only rolling tray that you will ever need.
This is one of the largest rolling trays on the market but it truly has everything that you need to roll perfect joints every time.

This rolling tray from BloomFlower is essentially a hinged case made from bamboo.
When the tray is closed, it looks like a sleek and discreet bamboo box.
Once you open the tray, you are in rolling heaven.
The tray comes with a number of different compartments in different sizes and shapes.

Within the rolling tray, there is a slot to hold your phone while you roll, a hole for your grinder, one for your jar, two holes for lighters, a compartment to dispense rolling papers, a slot for the cleaning brush, a slot for the scoop card and a larger lighter, cone holder slots, a rolling slot, and a special exit slope to help you scrape every piece of bud from the tray.

When this rolling and accessories tray is folded, it is around the size of an average book and can fit in a backpack.
Although, you will need something separate to carry your grinder and lighters in while the tray is closed.
The finish of this tray is super smooth and has been completed to a very high standard to avoid splinters.
You also get a complimentary scoop card with this tray.
Pros
Super discreet design when closed
Convenient and varied compartments inside
Easily transported in a bag or backpack
Cons
Lighters, grinders, and other paraphernalia needs to be transported separately
[amazon fields="B08XJD24SG" value="thumb" image_size="large"]
If the first rolling tray with storage box in this article caught your attention but you wished it had more built-in compartments, this is the product for you.
The rolling tray part of this product is the lid of the storage box.
The tray/lid is made from 100% hardwood and features a handy gap in the lip to allow you to scrape all of your product up.

The most impressive feature of this rolling tray and box is that there are two levels of airtight, smell-proof seals.
A small built-in compartment inside the main box has its own airtight seal. This is perfect for keeping your herb in.
The main lid of the box or the tray also has an airtight silicone seal to ensure that no aroma can escape at an inopportune moment.

There is an additional compartment inside the main box that is perfect for storing multiple lighters so you will never be caught short without one again.
There is also a convenient compartment on the side of the box where you can keep matches, matchbooks, or your rolling papers for easy access.

This rolling tray with a smell-proof storage box comes in a standard size and is available in white and gray.
The sleek design of the box makes it completely inconspicuous in practically any setting which can be really helpful.
Pros
Sleek and discreet design for inconspicuous storage
Double airtight seals to ensure smell proofing
Handy scraping lip on the rolling tray to use all product
Cons
Rolling tray lid can slide around when being used on a hard surface instead of on the box
[amazon fields="B09GG94KKR" value="thumb" image_size="large"]
Although this tray is technically another basic aluminum rolling tray, the design is super cool and unique.
This rolling tray from RAW X Boo Johnson has been shaped to look like a skate deck.
This is a great option for anyone who is into skating.
It is also a great example of the different styles of novelty rolling trays that you can purchase to make your hobby more fun.

While the tray is designed to look like a skate deck for purely aesthetic purposes, it is actually a really useful rolling tray design.
The smoothed-out corners make it super easy to gather up the herb that has been grounded.
With this rolling tray design, you are less likely to waste some of your herbs because you can't get it off of the tray.

The tray is also a decent size which makes it perfect for traveling with when you are going to parties, to a mate's house, or even on a vacation, but large enough to allow you room to roll properly.
The single piece of metal that forms the tray has been reinforced on the back so that the risk of denting and warping is reduced.
This has resulted in one of the most durable aluminum rolling trays on the market.
Pros
Unique RAW X Boo Johnson design
Unique skate deck shape
Reinforced metal makes it super durable
Cons
The paint can get scratched by metal grinders and jewelry
Buyer's Guide
There are a few things that you should consider before diving in and buying your first rolling tray.
Below are some of the most important things to think about when looking for the perfect rolling tray.
Rolling Tray Material
One of the most important things to consider when purchasing a rolling tray is the material that it is made from.
The more basic and cheaper trays are likely to be made from aluminum.
While this is the cheaper option, these trays are often super durable and can take a few drops before they become dented.
Aluminum rolling trays are also incredibly lightweight and can be transported super easily if necessary.

The other main option for a rolling tray is a hardwood of some sort. This is a more expensive option but it is incredibly durable.
Hardwood rolling trays are often the lid portion of a stash box or part of a more elaborate folding rolling tray. They are also significantly heavier than their aluminum counterparts.

As long as you are buying a high-quality tray in either material, there should be no issues with cracking or denting.
Nor should the design result in the loss of a significant amount of herb.
Basic Tray Or Storage
As we have mentioned, there are basic rolling trays on the market and there are trays that have storage built into them.
The main thing that needs to be considered when deciding on which type of tray to purchase is the amount of room you have.
If you don't have anywhere to conveniently store a full stash box, a simple, basic rolling tray will be the better choice.

However, if you have the room for a stash box, or you are concerned about other people being able to smell the herb in your room or home, a stash box is better.
This way, you can keep all of your smoking equipment together for more convenient access. You can also minimize the smell that is present in your room.
Compartments And Holders
Stash box-style rolling trays are much more likely to come with different compartments and holders.
However, it is possible to get more basic rolling trays that have some cone holders or slots in which you can roll your joint (see also "How To Roll A Cone").

If you are an experienced roller who doesn't feel the need to have places to hold your cones or special grooves to roll your joint, a simple rolling tray will be fine.
However, if you feel that you would benefit from holders, grooves, and even compartments to hold your lighters, a stash box-style tray will be more beneficial.
This style is also a great choice for smokers who often lose their tips, lighters, or papers.
Final Thoughts
There have been so many different types of rolling trays bursting onto the market in recent years that it can be difficult to know which ones are worth your money.
The products in this article all have high user reviews to help you make the best choice for your needs.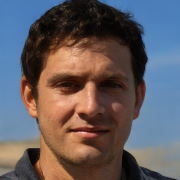 Latest posts by Zack Finch
(see all)