A well-made, smell-proof stash case is so important when it comes to keeping your stash safe, organized, and discreet when you're enjoying weed on the go.
After all, you don't want to get in trouble with the law or for those around you to be put off by the undeniable aroma of weed.
The good news is that there are smell proof bags out there that meet everyone's budgets and needs, whether you want a more sophisticated all-in-one stash kit or a basic smell proof joint case - and we've rounded up five of the best smell proof bags in our article today!
We'll also tell you what to look for when buying a smell proof bag or case, tips on how to safely store your stash, and more! But first, let's take a look at why a smell proof bag is such an important item to have.
Why You Need A Smell Proof Bag
A smell proof bag is, of course, a more secure place to store your stash - and looks a lot better than just keeping weed in a plastic bag - but a smell proof bag can actually keep you and your weed safe from the law.
Although more and more states are decriminalizing or legalizing weed, some states unfortunately still have laws prohibiting cannabis use and possession in place.
Sadder still, even the more progressive states still have laws regarding cannabis paraphernalia. Basically, legal loopholes still exist that let law enforcement charge people for crimes relating to cannabis.
For example, in Mississippi and Nevada you can carry almost an ounce of cannabis with nothing more than a fine in penalties.
However, if the police find a bong (see also "How To Use A Bong"), grinder, or a pipe during a search, then you could be prosecuted.
This may seem nonsensical, but there are still states that have decriminalized cannabis but not the items used to consume it.
The below states have decriminalized amounts of cannabis for personal use or have medical programs in place, but that still have pretty outdated laws regarding the possession of cannabis paraphernalia.
Arizona: This state has a medical cannabis program, but possession of cannabis paraphernalia is a crime that can land you in prison for two years and a maximum fine of $150,000.
Connecticut: Possession of paraphernalia used to ingest or inhale more than a half-ounce of cannabis can land you in jail for three months.
Delaware: Possession of paraphernalia and more than 1 ounce of cannabis can land you in prison for a maximum of 6 months.
Massachusetts: Possession of cannabis paraphernalia can land you a maximum fine of $5,000 and a 1-2 year prison term.
Mississippi: Possession of paraphernalia carries a maximum prison term of 6 months.
Missouri: While cannabis was decriminalized in the state in 2017, possession of paraphernalia in Missouri can land you 1 year in prison.
Nevada: Possession of cannabis paraphernalia can land you six months in jail.
New York: Possession of a scale used to weigh your daily dose of cannabis can land you in jail for 1 year.
North Carolina: Possession or use of paraphernalia can land you in prison for up to 45 days.
How Do You Buy The Best Smell Proof Bag For You?
What You're Using Your Smell Proof Bag For
Many smell proof bags can be used to store a variety of aromatic things while containing the smell.
A few goods will be specific to certain items, however.
For example, some smell proof bags are made specifically to soak up the smell of cannabis and cigars, while others are better suited for medications and herbs.
It's important to keep this in mind when buying a smell proof bag.
Security And Quality
Many smell proof bags are made of premium-grade, long-lasting, waterproof, and weatherproof materials like polyester and leather.
The best smell proof bags tend to have an activated carbon liner that can neutralize even the most potent smells.
Many bags advertise a five-to-eight layer improved protection system to stop the scent from seeping out of the bag.
You should make sure the product you buy has been subject to a dog test as well as a 100% smell protection test.
Features
Most premium smell proof bags have features like strong, watertight, and airtight dual zippers, an intuitive built-in combination lock system, an attractive and strong carry handle, and Velcro locking strips.
Sufficient Storage Space
Ensure the product you buy has enough storage space to effectively keep your stash in one place.
To make sure your items are fresh, organized and safe, most smell proof bags have countless pockets and dividers.
Extra Accessories
Who doesn't love complimentary items when we buy a product?
Many smell proof bags have supplemental items like grinder cards, grinder jars, resealable airtight bags or pouches, and smell proof marijuana bags.
Price
You can buy smell proof bags at a wide variety of prices, so it's important to keep your budget in mind when shopping.
Best Smell Proof Bags
This Famous Brandz stash case is an ideal smell proof bag for those on a budget.
It's a discreet, portable bag with a padded design. It's about 3 inches wide and deep, and 7 inches long, making it perfect for safely storing your weed and even some accessories as well.
Despite being a budget-friendly bag, it still has a built-in zipper lock that lets you freely change the combination so your stash is secure and safe.
This bag is also very attractive, with a matte grey, sleek design.
Pros
Budget-friendly.
The bag has a customizable combination lock.
Sleek, discreet design.
Simple carry handle.
The bag can also be used as a joint case.
Cons
Has no additional compartments.
As this bag is fairly small, it might not be suitable for everyone.
This BlackBox Vault case has apparently "3 times the smell protection" of other bags due to the triple-layered Smell Filtration Technology.
It has a larger modular storage space, measuring 9 x 7 x 4 inches, and boasts many customizable compartments for keeping your stash and supplies neat and today.
Plus, like other high-quality stash cases, this case is fitted with a combination zipper lock that keeps your things safe.
The outer shell is made from ballistic-quality material, making it weatherproof, durable, and ready for whatever life throws at you! Plus, it has a generous lifetime warranty.
Pros
Fairly large.
Made of durable material.
Has a customizable combination lock and compartments.
The bag is backed by a generous lifetime warranty.
Cons
Due to its bulky size, the bag is not as discreet as others.
This SoleStash jar is not just a scent filtering stash case. In fact, it has almost everything you need to enjoy a full smoking experience while on the go!
The jar has a built-in grinder plate, a funnel, and a humidity pack to keep your buds fresh. You can pack it with your favorite rolling papers or smoking piece and some weed, and you're ready to go.
It has a striking and attractive green 'all-seeing eye' design, and is available in three sizes.
Pros
Not just a smell proof jar, but a multi-functional smoking/rolling kit.
No need for additional gear.
Attractive, unique design.
Cons
This isn't a case for smoking equipment.
The Vessel Basin is a compact stash jar that is ideal for tossing some bud aside for a day trip.
The durable, anodized aluminum jar is both scent-free and waterproof, while being super lightweight and smaller than a hockey puck.
The Vessel Basin is a durable, simple stash bar that can fit comfortably in your pocket while keeping your stash safe and releasing any potent scents.
Pros
Very portable and lightweight.
The durable construction keeps your weed dry and safe.
Ideal for carrying small quantities.
Cons
This jar isn't suitable for smoking tools.
According to Vessel, the Eclipse Kit is a 'just-add-flower' kit, and we would have to agree with them. The kit includes a Basin stash jar, a Carbon soft-flame lighter (see also "Best Lighter For Weed"), and an upgraded one-hitter.
All your kit will fit neatly into a zippered Drift case, which has integrated bands to keep everything in place, a waterproof construction, and a scent filtering casing and zipper design.
The case measures below 8 x 5 inches, so you can simply store your go-kit in your bag or your car.
Pros
An excellent all-in-one kit.
It is suitable for carrying blunts, a joint, and other small accessories.
Has a discrete design.
It is easily portable.
Cons
This kit isn't suitable for storing larger smoking devices.
Tips For Storing Your Weed
No matter how far you've travelled in your time, you may have experienced the conundrum of how to carry your smoking supplies once they're out of their packaging.
However, the solution to this conundrum depends on the contents of your stash and where you're travelling too.
Your stash is probably also changing depending on where you're going. This makes the more versatile smell proof bags the better option.
Ditch Altoid Tins And Doob Tunes
Cannabis users all over the world have been transforming everyday items like Altoid mint containers or sunglass containers into weed storage for years.
Although these containers can be suitable for storing cannabis and smoking devices, they don't tend to be durable or have the proper scent-filtering construction to mask the scent of cannabis.
The risk of losing your stash is also higher when you use these types of containers to store your stash.
A doob tube is another popular choice. These are airtight, cheap containers that are normally not big enough to store your lighter, and depending on how big the tube is, it may not be a sufficient size for storing king-size joints.
Beware Of Airtight Containers
Airtight canisters are very popular in the cannabis industry.
They are normally designed as airtight canisters, and are intended to just stash cannabis, meaning you will need another space to store your smoking accessories such as bongs, papers, and pipes.
These containers are also normally made from glass or plastic, and can be found in a wide variety of opacities, shapes, and sizes and are made from a variety of materials.
Silicone containers are a better alternative to airtight containers, and are often associated with concentrate storage because of their non-stick properties although they can be used for more than just concentrates.
These containers are scent-proof and are available in a variety of colors, shapes and sizes.
Silicone containers are particularly useful for storing concentrates that have buttery, waxy, or oily consistencies. However, the quality of the silicone is important to keep in mind.
It's better to use medical-grade silicone rather than food-grade silicone to avoid concentrate contamination.
Be Careful When Storing Vaporizers
Dispensaries sell a range of dab pens and vaporizers that include pre-filled cannabis concentrate cartridges and the load-your-own dab style vaporizers.
Pre-filled, sealed cartridges take away the need to carry extra concentrates, but they can easily break in your pocket.
To stop leaks, you should always store your vape pen cartridges unscrewed and upside down.
Why You Should Invest In A Professional Stash System
A stash bag is a luxury for some smokers, and is a great way to effectively organize your essential smoking tools and accessories.
However, some smokers view a stash bag as essential, especially when it comes to keeping their stash discrete.
Until cannabis consumption is decriminalized and legalized everywhere, keeping a discreet stash box is the best way to keep a low-profile.
So let's take a look at what an ideal, professional stash system looks like.
Scent-Proof
If you buy a smell-proof bag only to find that you can still smell your weed, then it's clearly not done its job!
There are some situations where you want to conceal the scent of weed, and where a scent-proof bag comes in handy.
A scent-proof bag should be made with high-quality materials and an outdoor-grade zipper to make sure the seal is scent-free.
Discreet
Bright colors and patterns should be avoided if you want to keep your storage looking discreet, as should Altoid tins, dopp kits, and hemp sacks, as these just signal to everybody what's inside!
Sturdy
Everybody drops their stash box now and then, being clumsy is part of being human!
And just like we protect our phones with sturdy cases, we should also protect our vape pens and stashes with sturdy cases, bags, or jars just in case we drop them or get knocked around in our bags.
High-Quality
While there are many stash boxes on the market, this doesn't mean that they're all of high quality.
While the cases of poor quality may not matter to those who want to keep their stash discreet and who don't transport their weed a lot, for those of you who have busy, active lifestyles and want to take your weed with you on the road, then functionality and high-quality construction is important.
Convenient And Versatile
There are many ways to enjoy your favorite buds, from blunts, to joints, to vapes, and depending on your mood and the circumstances, you may gravitate towards one way of smoking weed over the other.
Therefore, it makes sense to have a stash box that is versatile and convenient for all types of smoking accessories.
Each accessory should be designed to fit specific pockets or compartments while still being spacious enough for blunts, joints, pipes, or vape pens.
Frequently Asked Questions
Can You Make A Joint Scent-Proof?
While some smokers recommend stashing your joints with air-freshening pods and lemon slices, we would advise against this.
It's pretty impossible to scent-proof a joint and adding fragrant products to your joint will add unwanted flavor to them.
Rather, we recommend storing your joint in a smell proof bag, or opting for a scent-proof container for your weed and roll right before you smoke.
How Do You Keep A Spliff Fresh?
To maintain the freshness of a spliff, store it in an airtight, durable container so it won't go stale or get squashed.
What Is A Smell Proof Joint Case?
A smell proof case for joints is a small case with scent-filtering technology.
What Is The Best Smell Proof Bag?
The best smell proof bag will all depend on how much weed you want to carry on you, what smoking devices and tools you want to fit in your case, and how portable you need the bag to be.
Do Smell Proof Bags Work?
Yes, smell proof bags do keep scents contained. They normally have multiple layers and use activated carbon to absorb and block scents.
Still, their effectiveness may vary due to the type of materials used and the quality of the activated carbon.
What Other Materials Are In Smell Proof Bags?
Smell proof bags are also made of polyester, often combined with fabrics like carbon fiber, foam, and nylon.
Can You Scent-Proof Your Purse?
Adding an activated charcoal bag to your purse can scent-proof it, as well as occasionally sealing the bag with a bowl of baking soda to neutralize scents.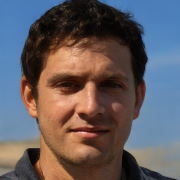 Latest posts by Zack Finch
(see all)