Getting your hands on a disposable vape is super easy these days, in some places you can even get them from vending machines! On the other hand, if you're looking for a high-quality delta-8 disposable vape pen, you'll be in for a much harder time.
The market is currently swamped with D8 vapes because of the increase in popularity of delta 8, as well as the appeal of discreet vape pens, but that doesn't mean that they're all of good quality, or even all safe to use.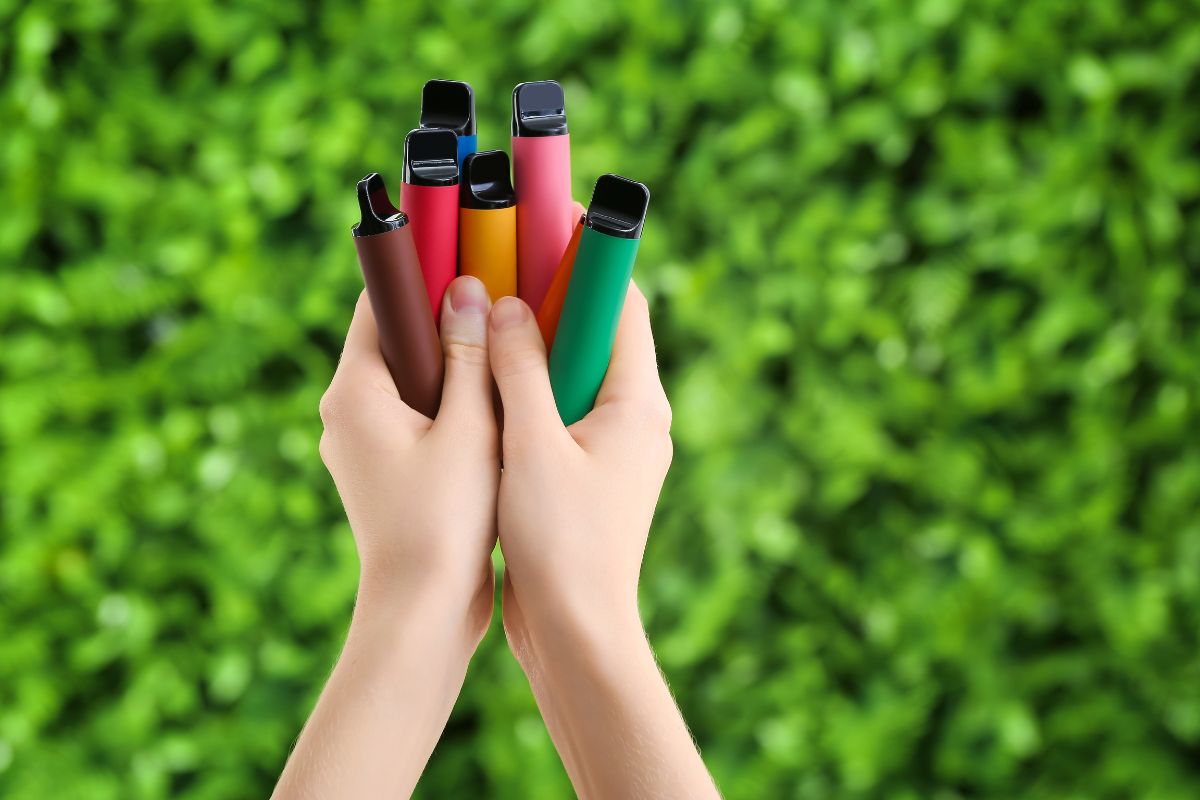 So what are you to do? Well, the first stop is to take a look at this list of the top 5 very best D8 vape pens. All of these have been tried and tested so you'll know that you're getting only the very best product.
Keep reading to find the perfect Delta 8 disposable vape pen for you!
What's A Delta 8 Disposable Vape Pen?
Vaping using a Delta-8 pen is one of the most enjoyable ways to experience D8. Delta 8 is a form of THC, the chemical in marijuana responsible for the classic "high" feeling.
A Delta-8 oil is heated inside a vape pen, and the resulting vapor is inhaled by the user. When the vapor is breathed in, Delta-8 is absorbed into the bloodstream directly from the lungs and supplied to the body.
Vape pens are an excellent substitute for the traditional method of smoking. They emit significantly less of an odor that typically comes with smoking, so you're able to be much more discreet with your activities.
Someone who wants to enjoy an experience that's very similar to smoking but is significantly less intense will find that to be an excellent option.
Disposable vape pens are built to be, well, disposable. This means that once the liquid has run out, you can't refill them and instead will have to buy another.
Disposable pens are rechargeable though, so make sure that your vape pen is acutely empty rather than just out of battery before you throw it away.
Most likely, the battery is dying rather than the pen running out of D8 vape juice if you notice that the draws you're taking are growing thinner.
The Best D8 Disposable Vape Pens
Every single one of Binoid's powerful delta-8 disposable vapes is perfect for reducing levels of stress and creating a feeling of euphoric calmness.
Even though Binoid provides a wide variety of delta 8 disposable vapes, they all excel at one thing in particular: making the user feel more relaxed. These vapes will provide you with a level of relaxation that you have never before experienced.
In addition, many users report that on top of the soothing effects, they also experience more optimistic feelings.
The collectively soothing effects of Binoid's D8 disposables make them an excellent choice for people who are looking for some respite from the stresses of everyday life.
Pros
200 doses per vape – this is a lot for a smaller pen and means that it'll hopefully last a bit longer
Large selection of strains to choose from – whether you're after some Mango Kush, Lemon Haze, or much more, they'll have your stain in stock
Small and convenient – this vape can slip into any small pocket
Perfect for relaxation – looking to calm down after a long week at work? This is one of the best options for you
Cons
Hasn't been tested for potential contaminates – this essentially means that while the manufacturer almost 1005 knows what's contained in each product, there's a tiny chance the batch could be contaminated
Expensive – at around $35 when not on sale, the cost of buying multiple of these pens can add up quickly
The Moonwlkr disposable delta-8 vape pens function more smoothly and effectively than a lot of the other disposable vape pens on the market.
Turn to Moonwlkr if you want a disposable pen that won't overheat or break before you've even finished using it. With Moonwlkr, you won't have to worry about one of those things happening.
One of Moonwlkr's disposable vapes comes in a flavor called Watermelon Ice, while the other is called Strawnana. Both of these vapes are of the greatest possible quality.
While you may not be too happy with the fact that there are only two choices, the usefulness of these vapes more than makes up for the limited selection.
You can use these disposables all day long for as long as you wish, and they will continue to produce the same hard-hitting hits that are as flavorful as they have always done.
Pros
Very high quality and consistent – you'll never have to worry about it randomly breaking as you use it
No overheating – this is a very common issue with vape pens, but luckily Moonwalkr has found a solution to this annoying problem
Contains 800mg of D8 – this is almost the most that any vape pen could fit, so you're really getting as much as you can in one small pen
Fully tested – you can be sure that your pen won't contain any contaminates, solvents, pesticides, or any other bad things you wouldn't want to inhale
Cons
Limited options- with just 2 flavors it's possible that you won't like either of them. A larger selection would be very useful
No variation on strength – this is something that appears on many vape pens so people can choose how much of a "high" they want to experience. It's not an option here
If you want to test indicas, sativas, or hybrids, Kalibloom has an extremely outstanding assortment of disposable delta-8 pens available for you to use.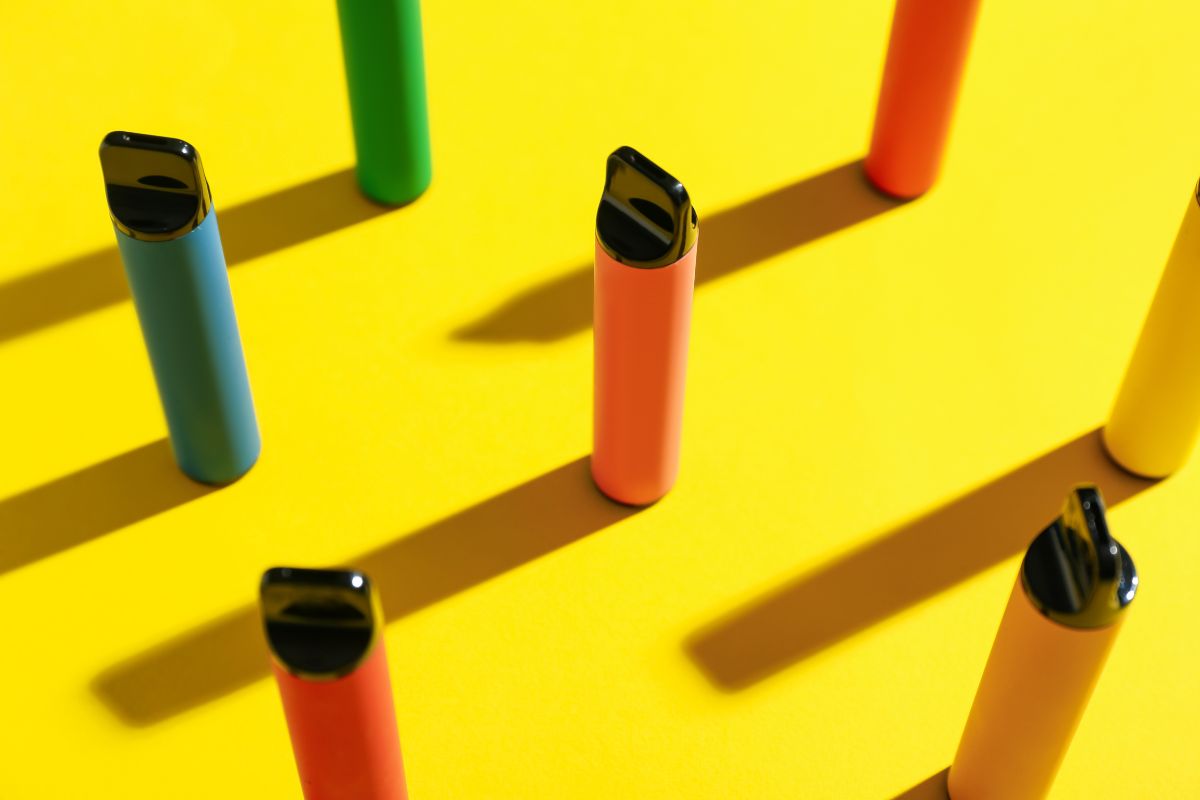 When compared to other companies, which may only provide a few different types of strains for their vapes at most, Kalibloom takes things to an all-new level.
At Kalibloom, they provide a selection of 24 unique strains for their customers to pick from. Thanks to this you should find the perfect stain for both your taste and the effects that you're wanting to get.
These vapes have flavors that are highly reminiscent of the strains themselves, however, they could stand to be a little more pungent. On the whole, though, this is the ideal brand to turn to when looking for variety.
Pros
Very potent – the liquid is made up of a 1000mg blend
Very large strain selection – no other company can beat the stain selection that Kalibloom offers. With up to 24 different options for sale at once, there is something for everyone to enjoy
Tested as safe – you won't find any nasty contaminates here!
Is very durable – the last thing you want is to drop the pen and have it break. With the super sturdy Kalibloom pen though you won't have any issues
Cons
Weak flavors – despite their many strains, none of them have a particularly strong flavor
May have a "burnt" taste – this could be an issue with overheating, but when used too much in one go you may start to taste a burnt flavor
To deliver an experience that is more potent and hard-hitting, Secret Nature loads its D8 disposables with a full-spectrum concentrate of the highest quality and potency.
Secret Nature takes a different approach than other brands, which typically choose to make use of pure delta-8 distillate. This particular rather brand makes use of a full-spectrum distillate to help provide customers with a more enriched experience.
The full-spectrum blend contains live resin terpenes, which help to enhance the flavor profiles and provide a high level of power for some well-balanced hits.
In addition, Secret Nature provides a variety of strains from which customers may choose, each of which has its distinctive flavor and terpene profile that is easy to recognize.
Pros
Very potent blent – get the full spectrum when you use this vape pen. There's almost no experience like it
Live resin cannabis terpenes used – this boosts the flavors and effects of the D8
Organic – the liquid is made from hemp that was grown organically without the use of any chemicals or pesticides
Very good packaging – coming in a modern-looking box, this sleek and slender pen has a modern look to it that makes it look far more sophisticated than typical disposable pens
Cons
Flavors may be a bit too herbal – this seems to be a common complaint that some customers have, but with so many options to choose from you're sure to find a flavor you like from their selection
Not tested for contaminants – while you can be nearly sure that your vape liquid is safe, you can never be 100% sure as no tests have been done
Summary
When it comes to enjoying some much-needed relaxation and an extra dose of bliss, Delta-8 disposable vapes are excellent options.
On the other hand, you don't want to throw away your money on things that don't deliver the outcomes that you want, which is why when you're on the market for a new pen, you should pick one from our list!
All of the vaporizers on our list are manufactured by reputable companies that have proven themselves to be superior in terms of performance.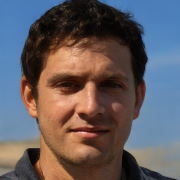 Latest posts by Zack Finch
(see all)