Weed is known for its wide range of unique flavors – but it's also pretty colorful. If you have ever taken the time to appreciate the appearance of your weed before you use it, you will have noticed that it can contain many different colors.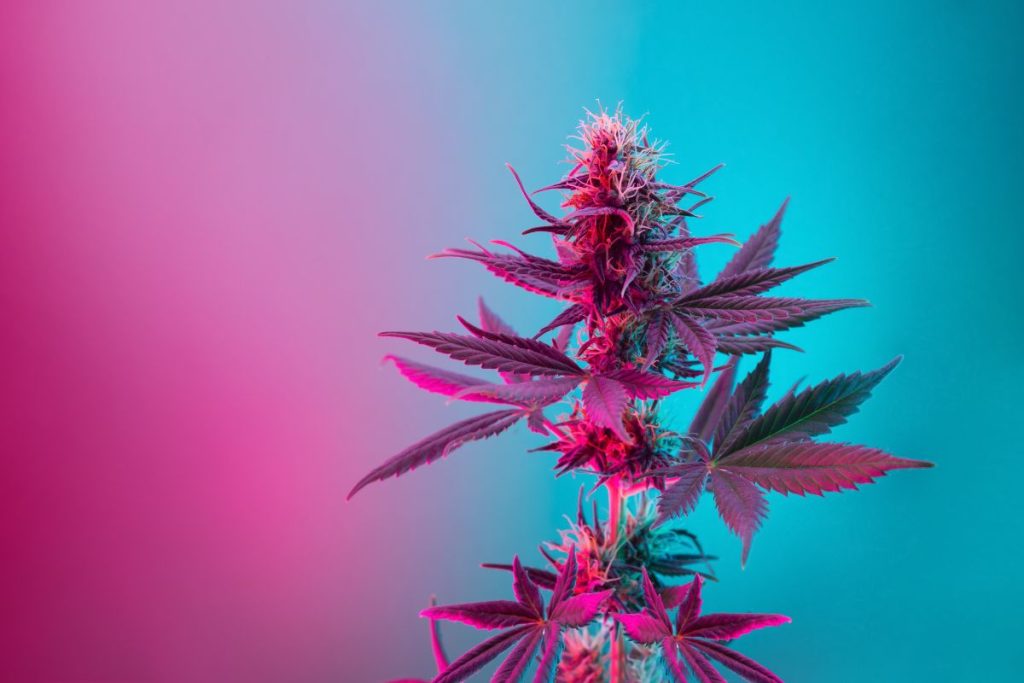 Here we are going to be taking a look at some of the most colorful weed strains out there so you can discover more different types of weed. Check out the options below and who knows – you may find a new strain that you will want to try to grow yourself!
What Is The Most Colorful Weed Strain?
If we had to pick a strain of weed to brand as the 'most colorful' then there is really only one strain of weed that makes the most sense – and that's Rainbow Kush.
Rainbow Kush is a strain of weed created from crossing Blueberry and Dancehall. The end result was not only a weed strain that is evenly balanced, but one that is bright and bold, and full of color.
On close inspection, it's easy to pick out a ton of different colors in this strain's bud – orange, violet, bright green, turquoise, dark green, yellow, amber, and so much more!
As a result, this strain was given the name 'Rainbow' although it's more commonly known as Rainbow Kush or Rainbow Bud.
Not only is Rainbow Kush a delightful colorful strain of weed to behold but it also offers a ton of great effects. People who use Rainbow Kush report feeling uplifted and aroused as it gives a pleasant high that is great for pain relief and stress.
As for flavors, many say that Rainbow Kush has a slightly spicy sweetness to it with strong notes of tropical fruit like pineapple.
Of course, Rainbow Kush also has its drawbacks with common negative strain effects including headaches and paranoia.
However, if you are looking for a super colorful strain of weed to try out (whether it's just for growing or to purchase and use yourself) then Rainbow Kush is the go-to option! It contains so many colors that it's easy to see why Rainbow Kush got its name! Check it out for yourself!
Colorful Weed Strains
Rainbow Kush is not the only colorful strain of weed out there. There are tons of different weed strains and each one has its own unique, iconic appearance – and they come in all sorts of vibrant colors.
Check them out yourself in the list below! We have gathered some of the most colorful, vibrant weed strains for you to admire so take a look and enjoy!
Black Beauty
Black Beauty is a close second to Rainbow Kush as the most colorful weed strain. Although it is much darker in appearance, it still features lots of great colors including burgundy, deep purple, emerald green, and bright spots of orange and yellow.
These buds are also covered in a coat o white trichomes, giving them a frosty appearance.
Other than its gorgeous appearance, Black Beauty is also known for its sweet fruity flavors and uplifting effects. Unfortunately, it's a pretty rare strain so you may struggle to get your hands on this colorful weed strain.
Mimosa
This frosty weed strain is a cross between two popular strains, Purple Punch and Clementine. As a result, it has strong colorful splashes of orange and purple all tied together with sage green buds and milky white trichomes.
Because the Mimosa strain has such dense buds, the colors are bold and eye-catching so it's easy to see why this strain is regarded as one of the best-looking.
Mimosa provides different strain effects depending on the size of your dose. Smaller doses are said to produce happier, uplifting effects while larger doses can make users feel so relaxed they become sleepy.
So, it's a versatile strain that you can adjust to your preferences.
As for flavors, Mimosa tastes the same as its namesake – fruity with strong notes of citrus! You will probably taste fruity flavors like orange and grapefruit when trying out this strain!
Acapulco Gold
Another rare but colorful strain of weed is Acapulco Gold.
This Sativa strain is well known for its energetic, uplifting strain effects that work great for battling against stress, depression, and anxiety.
It also has an intoxicating toffee aroma which makes it incredibly popular with those lucky enough to try it. However, it's also a very attractive strain of weed to behold.
Acapulco Gold features dense buds that are covered in bright orange hairs. These orange hairs give the bud a gold-like appearance splashed with other shades of sage green, rusty brown, and pale yellow. As a result, they look like nuggets of gold!
Blueberry Cheesecake
Blueberry Cheesecake is a hybrid strain of weed known for its amazing flavor.
As its name suggests, Blueberry Cheesecake has a strong, distinctive aroma and flavor of blueberry and cheese (in fact, it was created by crossing the strains Blueberry and Cheese!) but many have begun to appreciate Blueberry Cheesecake even more for its gorgeous colorful appearance.
Buds of Blueberry Cheese grow from a light lime green color into darker, violet-tinted buds. They are also coated in shiny white crystals and bright orange hairs that provide a beautiful contrast to the soft blue-green hues.
Overall, this is definitely a strain to try out if you want to try more colorful strains of weed! It's also super sweet with great strain effects of relaxation and a boost to your creativity.
Panama Red
Another bright, vibrant weed strain for you to appreciate is Panama Red.
Panama Red is a popular strain of weed around the world thanks to its iconic appearance. Its flowers bloom bright red and this color bleeds into the dense buds. The buds are covered with orange hairs that maintain their warm, vibrant color even long after the flowering period.
It's an old-school favorite that growers still love to grow despite its unusually long flowering period because it offers an amazing appearance and awesome strain effects.
Using this strain will give you a boost of energy that will make you more sociable and talkative, plus it has delicious flavors of spice and herbal tea!
Grandaddy Purple
This indica strain is known by lots of different names so you may be more familiar with it under the name of 'Grand Daddy Purp', 'Grandaddy Purple Kush', or simply 'GDP'.
However, all these names still point to this hybrid strain of Mendo Pups, Afghanistan, and Skunk. It has a strong grape flavor that makes it incredibly popular – but it also comes with a gorgeous appearance!
Buds of Grandaddy Purple are deep purple dappled with green, and covered with white resin that gives it a frosted effect. It's enchanting to look at and a great option if you want something to help you chill out and relax!
Forbidden Fruit
Forbidden Fruit is a delicious hybrid weed strain, crossed between Cherry Pie and Tangie. This gives it strong tropical flavors with notes of sweet cherry, fruity mango, and sharp grapefruit.
There are also plenty of musky pine undertones that help enhance the flavor – but Forbidden Fruit also inherits plenty of appearance features of its parents too!
It's a dense bud with darker foliage overall. This includes dark green leaves and violet and blue hues. Coating these beautiful buds are wires of tangled orange hairs, contrasting neatly against the blue-green hues of the foliage and the soft pink tones of the bud's center.
The pink center is also a nice surprise that perfectly complements this strain's name!
Pink Kush
The final colorful weed strain on our list is Pink Kush!
This weed strain has a much softer palette than some of the other entries on this list but that doesn't make it any less colorful! Its appearance contains light tones of a variety of colors including purple, green, orange, and (of course) pink.
The pink itself makes a rare appearance on the buds as they can be found within the buds and on the very tips of the stigma right before they are harvested.
They contrast well with the rich purple and green tones of the foliage and the pale yellow hairs. The cherry on the Pink Kush is the coating of white trichomes with their sugar-like appearance!
Even if the colorful appearance of Pink Kush isn't enough to convince you, then the sweet vanilla and candy-like flavor and aroma of this bud surely will. Its strain effects include deep relaxation that helps fight against pain and insomnia.
Final Thoughts
And that's it! Those were some of the most colorful weed strains you can try out to brighten your day! There are lots to choose from so whether you are planning on growing these strains or purchasing them for your own personal use, you are spoilt for choice!
Check out the strains above, think about what you want your cannabis to look and taste like, and pick out your favorites! Enjoy!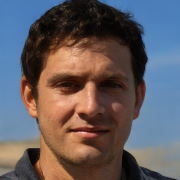 Latest posts by Zack Finch
(see all)