When we use the term "CBD", we are referring to cannabidiol, which is a compound found within the cannabis plant that is often used medicinally in order to aid with pain relief as well as for certain medical conditions, such as epilepsy.
CBD is not a psychotropic component of cannabis, meaning that it isn't the part of the plant which will get you high. This has made it a particularly popular wellness product, offering relief from pain without the controversy.
Cannabidiol can be found in a wide range of consumables, including coffee.
If you are a caffeine fan who is considering trying out some CBD infused coffee, then keep reading, as we are going to be looking at some of the best brands of CBD coffee by looking at the pros and cons.
We are also going to go through a handy buyer's guide so that you know exactly what to look for when it comes to CBD coffee. Let's get started!
Best CBD Coffee
Strava offers a wide range of different kinds of coffee infused with CBD, including decaf, medium roasts, and dark roasts. These roasts are also available as either coffee grounds or as whole beans.
As well as that, Strava also has various tasty flavors such as cocoa nibs and toasted marshmallows.
Strava also has a range of different kinds of merchandise, such as mugs, reusable bags and even CBD coffee K-cups.
This is a maximum-strength CBD coffee blend, though, with a CBD level of around 20mg with every serving. However, you can choose your strength, with other beans available that have a lower CBD level such as 4mg or 10mg.
Pros
Offers all roasts
Available as coffee grounds and as whole beans
Discounts if you subscribe to the Strava Coffee Club
Sustainably sourced
Different flavors available
Cons
The 20mg option might be a bit strong in terms of taste for some
Sustainably sourced but not Fair Trade
Steve's Goods is an establishment that focuses on spreading awareness when it comes to the medicinal benefits of hemp as well as CBD, whilst also encouraging the continuing education surrounding CBD.
As well as coffee, the brand offers over seventy different CBD products, such as CBD Hemp oil, CBD gummies, CBD extract, CBD relief balm cream, CBD bath bombs and even CBD oil for pets!
The coffee offered by Steve's Goods is a blend of rich whole coffee beans- which are small batch and Ethiopian in origin- with Colorado full spectrum hemp extract.
The beans and hemp come together to create the best possible blend of caffeine and CBD.
The full nature of the spectrum when it comes to the hemp oil used makes it a stronger choice in terms of CBD levels, with 360mg of hemp extract.
The roast of this coffee is light to medium and has some delicious undertone flavors too, with hints of cacao and apricot along with subtle splashes of blueberry and molasses (Also check out The Importance Of Molasses In Cannabis Plant Growth).
Pros
You can buy all sorts of different CBD products from Steve's Goods, as well as coffee if you so choose.
A mid-range light to medium roast.
Utilizes whole Ethiopian coffee beans
Full spectrum level of CBD
Flavorsome thanks to including hints of various tastes
Cons
The full spectrum level of CBD might be too strong for some.
Green Roads are a well known company when it comes to CBD products, with an established reputation for putting out some of the best quality CBD products on the market.
Green Roads have been providing these high standards since the earliest days in the industry and have therefore built their reputation and maintained it since the very beginning.
As is to be expected with a well known company such as Green Roads, they also have their own CBD coffee brand, which is also well established.
Green Roads coffee features hemp grown in the United States and ground coffee beans from Columbia. There are also three delicious flavors to choose from: Hazelnut, French Vanilla and Founders Blend.
The coffee is independently lab tested, but the amount of CBD included will vary by batch, which might be off-putting to those who like to know exactly how much CBD content they are getting in each pack of coffee.
All in all, Green Roads is an excellent choice that is sure to impress caffeine drinkers and CBD enthusiasts alike.
Pros
Three tasty flavors
Independently lab tested
Hemp grown in the US
Made from rich, Columbian ground coffee beans
Green Roads has an established reputation for top quality CBD products and consumables.
Cons
The CBD content varies from batch to batch, which some might consider a negative as they cannot know just how much CBD is in the coffee.
The actual tastes and flavors of the coffee is often overlooked when it comes to CBD coffee, with many placing the CBD element ahead of the actual coffee.
This is far from the case with Buddha Beans Coffee Company, as the priority here is the quality of the coffee due to being a coffee company first and foremost. Because of this, their CBD infused coffee is a particularly delicious choice!
The CBD content within the Buddha Beans hemp infused coffee is not too strong, being an Isolate extract with around 5mg of CBD per every 8 ounce cup.
The coffee is infused with entirely organic and non GMO hemp grown in the United States, whilst all the coffee beans found in the Buddha Beans coffee is ethically sourced, roasted and infused in house.
The Buddha Beans signature single origin roasts includes three different flavors: Mexico- with a nutty, chocolate and citrus taste-, Ethiopia- a rich caramel, jasmine and green tea flavor- and Colombia, which features a sweetness thanks to the inclusion of white chocolate.
You also get the choice of ground coffee or whole beans, which is always a nice touch.
Pros
A coffee company first and foremost, so you can be sure that the coffee is delicious as well as relaxing thanks to the inclusion of CBD.
Three signature single origins roasts with a range of flavors.
In house roasting and CBD infusion.
Utilizes non GMO and organic hemp
Ethically sourced coffee beans
Various other merch available on the Buddha Beans website
Cons
Bearded Man coffee is all about combining CBD infused coffee with environmentally friendly practices by serving up their product in compostable K-cups designed to store fresh coffee as appropriately as possible.
Standard K-cups can be very wasteful and can negatively impact the environment, so the use of compostable cups is an excellent way to encourage environmentally sound practices alongside the companies CBD coffee.
Bearded Man prides itself on being a company that excels in the cannabis industry, only creating the highest quality CBD products.
The same can be said for their coffee, which is delicious as well as dedicated to providing specific cannabinoids within their CBD.
Each coffee batch is third party tested and made via modern processing equipment as well as state-of-the-art facilities, so you can be sure that you are getting only the best quality of CBD coffee.
The main flavors of Bearded Man CBD coffee are Wolfhound and Chinstrap, with Wolfhound featuring roasted vanilla, cayenne and cinnamon flavors and Chinstrap being a richer Colombian blend.
You can also get CBD coffee pods in French Fork flavor- a dark roast with a caramel finish- or Shaman flavor, which is a medium roast with an acidic combination of turmeric and cinnamon along with a sweetness thanks to the raw maple and creamy caramel.
Pros
Available in both whole bean form and coffee pod form.
Served in compostable K-cups
Non GMO ingredients
Made in state-of-the-art facilities with modern equipment
The hemp used is American grown
Laboratory tested by a third party
A range of flavors
Organic
Cons
If cold brew coffee is more your thing, there are plenty of options to be had with CBD infused cold brew coffee too!
One of the most noteworthy cold brew CBD coffee brands is the Mary Joe CBD Cold Brew Coffee, which is the perfect way to enjoy some cool caffeine in the hot weather with the addition of CBD for a relaxing vibe.
The Mary Joe CBD cold brew coffee features on three ingredients: organic coffee beans, filtered water, and natural hemp extract.
The water that is used in the coffee is incredibly pure, adding to the refreshing nature of the beverage. The hemp extract is also pure, containing less than 0.03% THC.
THC is part of the cannabis plant that can cause psychoactive effects, and CBD coffee is only allowed to have a tin amount for it to be suitable for sale.
That being said, some might feel uncomfortable even if there is no chance of any psychoactive effects.
Anyone fretting over the THC content of their CBD infused coffee need not worry with the Mary Joe CBD cold brew, due to the miniscule amount included.
Produced locally, each single serving of this CBD cold brew coffee measures at 7 fluid ounces and features 15mg of hemp extract.
When it comes to a cold beverage that is sure to uplift your spirits in a safe, relaxing (and delicious!) way, then the Mary Joe brand is definitely one that you will want to consider.
Pros
Perfect for cold coffee brew enthusiasts
Less than 0.03% THC included in the natural hemp extract
Made with only three ingredients
Pure, filtered water
Laboratory tested
Includes 15mg of natural hemp extract
Rich and organic coffee beans
Locally produced
Cons
Only sold in a pack of eight, making for an expensive choice
Buyer's Guide
There are several features of CBD coffee that you need to consider before you decide on the brand that works best for you, so let's take a look at some of these elements.
THC Content
THC stands for tetrahydrocannabinol and- as mentioned above- it also stems from the cannabis plant, much like CBD. Unlike CBD, THC is the major psychoactive compound in cannabis that gives the user the high feeling.
Consumable CBD products don't have a lot of THC in them, but some of them- including coffee- can contain small amounts of THC.
For CBD coffee to be sold legally, it has to contain less than 0.3%, which isn't enough to produce psychoactive effects.
However, this might be a dealbreaker for those uncomfortable with consuming THC in any way. If this is the case for you, make sure to check the THC content on the coffee before you buy.
CBD Content
It is also important to know exactly how much CBD you are consuming, as every person will react differently. Some will become more tired and groggy if they have too much, which can negate the intended effects of the drink.
That being said, some might not be able to feel the relaxing benefits of CBD if there isn't enough in their coffee.
Know exactly what your limits and reactions are when it comes to CBD before you try CBD coffee, and check the sizes as well as how many cups of coffee each bag can produce before you make your purchase.
CBD Spectrum
Spectrum refers to the spectrum-or group- of cannabinoids that will be present within the CBD product, including coffee.
Different spectrums will have a different range of cannabinoids, with the three major spectrums being CBD Isolate, Full Spectrum and Broad Spectrum.
Isolate refers to a product that only has CBD as the included cannabinoid, whereas Full Spectrum contains various, diverse kinds of cannabinoid (and can include the aforementioned THC).
Broad Spectrum is a middle ground, featuring some different cannabinoids, but not as many as the Full Spectrum.
CBD coffees will almost certainly state what kind of spectrum of CBD is included, so make sure that you know exactly what you are getting by checking the spectrum before you buy.
Coffee Roast
There are some features that you need to consider that relate purely to the coffee aspect of CBD coffee, such as the roast, which will determine the content of caffeine as well as the intensity of the flavor.
Light roasts are- as their name suggests- lighter in terms of flavor, whilst dark roasts are richer, stronger and more intense.
Grind
Knowing the grind of your chosen coffee is also an important factor to consider, CBD or otherwise!
Grinds will determine both the surface area of the coffee and how fast the water will flow through it.
Knowing whether you prefer a rough, fine or medium grind is essential to choosing the perfect coffee to suit your personal tastes, and the same goes with CBD coffee.
Sustainable Beans
There are so many coffee brands that offer sustainably sourced beans, which are ideal when it comes to coffee in general, as you can rest assured knowing that your chosen brand is ethically sourced.
Make sure to check your chosen CBD coffee to see if the beans are sustainably sourced. You might also want to check if the brand is USDA Organic certified or Fair Trade certified.
Frequently Asked Questions
Can CBD Coffee Help With Pain?
CBD is often used to alleviate a wide range of different kinds of pain, and CBD coffee might be able to help you manage chronic pain thanks to the anti-inflammatory properties of CBD as a whole.
Because of this anti-inflammatory nature, some of the best kinds of pains that CBD coffee could help with includes menstrual cramps and joint pain.
Can CBD Coffee Help Me Sleep?
Whilst CBD itself is known to aid with sleep thanks to its calming properties, CBD coffee combines CBD with caffeine, which is a well known stimulant.
That being said, CBD coffee is much more likely to have a relaxing effect, leading to a better nights sleep (so long as you drink it in moderation!).
Final Thoughts
So there you have some of the best brands of CBD coffee along with some pros and cons and a buyer's guide to help you know what to look out for if you are considering purchasing some CBD coffee.
If you are already a fan of CBD and are a big coffee drinker, then CBD coffee is definitely a consumable that you will want to try out.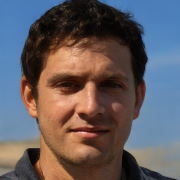 Latest posts by Zack Finch
(see all)